Why Use a Metal 3D Printer?

?
Advancing Metal 3D Printers
EP-M250 PRO and EP-M150 metal 3D printers, using advanced metal powder bed fusion (MPBF) technology, can directly manufacture arbitrary complex structure and parts.
Metal 3d Printed Mold – SHINING 3D Additive Manufacturing Solutions
Metal 3D printing nowadays is a great complement in injection molding. 3D digitizing and printing allows for design and manufacturing molds with complex conformal cooling channel.
What Can You Do With SHINING 3D's Metal 3D Printer Solution?
Turn complex geometries from vision to reality at ease
?
Metal 3D Printer enables the production of complex shapes which can not be manufactured by means of traditional fabrication methods. The geometric complexity does not come at a higher price due to the additive nature of the technology. There is no difference in the cost for optimized parts and simple parts designed for traditional manufacturing, since less material is used in the additive method additional cost can be saved.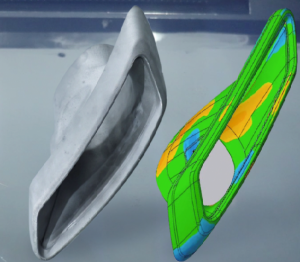 Save start-up costs
?
Custom tools, like injection molds can come at a very high price. Since metal 3D Printing is not dependent from such kind of tooling start-up costs basically don′t exist. The only cost parameters of a 3D Printed part are the amount of material used, the printing time and the post-processing required to achieve the desired finish of the printed part.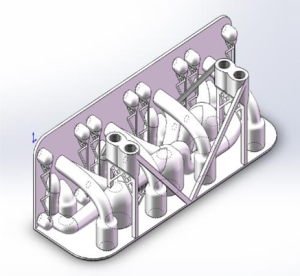 Customization at it′s best
?
3D printing enables customization of each printed part at ease. In order to achieve customization of every single printed parts, users only need to modify the digital 3D model. Thus, the user′s specific needs can be met without impacting the manufacturing costs.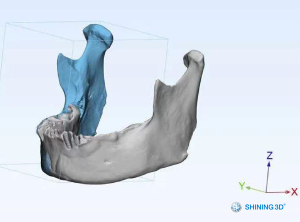 Prototype with incomparable cost-effectivity
?
Prototyping for form and function is one of the main uses of 3D Printing technology today. Printed prototypes can usually be delivered at a fraction of the cost and production time of the conventional prototyping processes. The design cycle is greatly accelerated by the speed of prototyping enabling a drastic shortcut of time until the final product is delivered.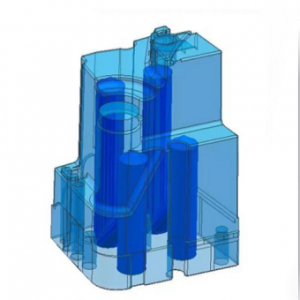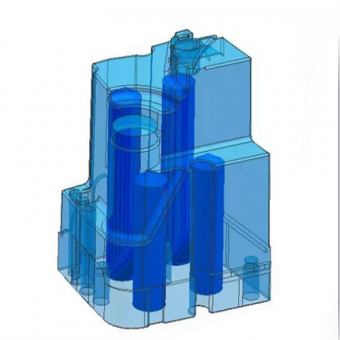 Your material is your choice
Materials like plastic and metal are commonly used for 3D printing applications in a broad range of industries today. There are also specially developed materials available for all kinds of customized applications. SHINING 3D metal 3D printers are capable of adjusting in machine settings and process parameters individually as well as a wide selection of the material supplier.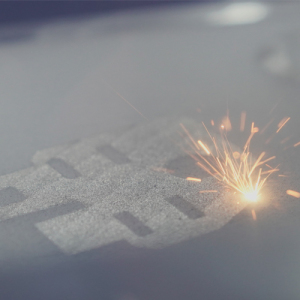 Metal 3D Printing Materials
316L stainless steel (grade: 00Cr17Ni14o2) with main alloy element of Cr, Ni, Mo, national standard: GB/T 20878-2007. As a typical widely known stainless steel, it has excellent corrosion resistance, heat resistance and creep resistance, extensively applied in food industry, chemical industry, mechanical parts, marine equipment, small industrial parts,
complex pipes as well as artifacts.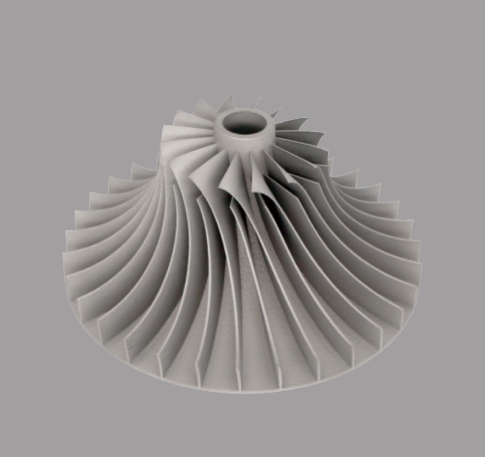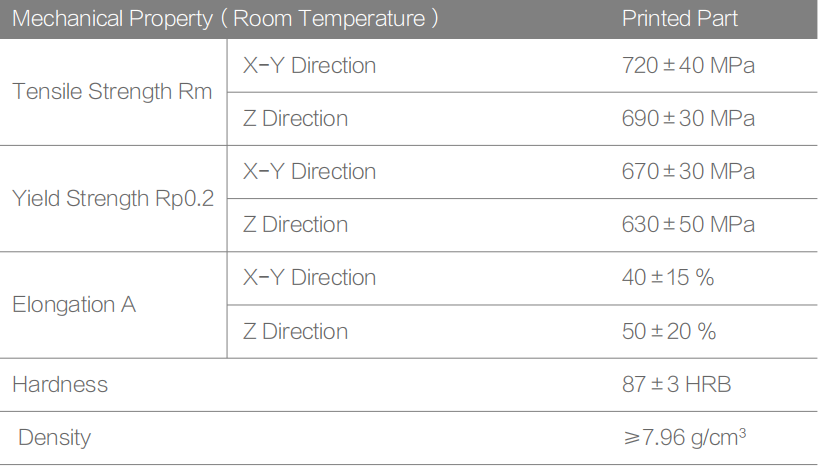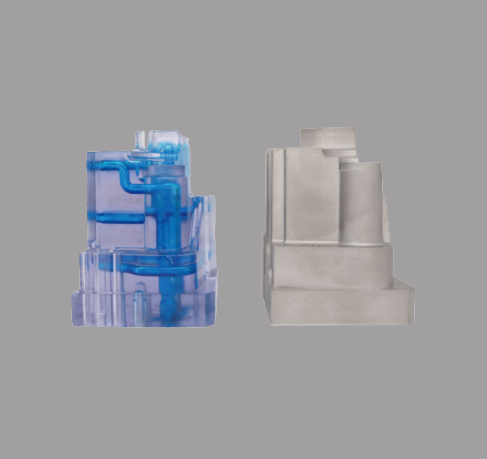 The corresponding grade of the MS1 mold steel is US 18% Ni Maraging 300, the European grade is 1.2709, the German grade is X3NiCoMoTi 18-9-5, and the Chinese grade is 00Ni18Co9Mo5TiAl. This steel grade has some unique properties: high strength and toughness, low hardening index, good formability and good welding performance. After simple heat treatment, it achieves ultra high strength and hardness, suitable for mechanical parts, precision forging dies and plastic mold.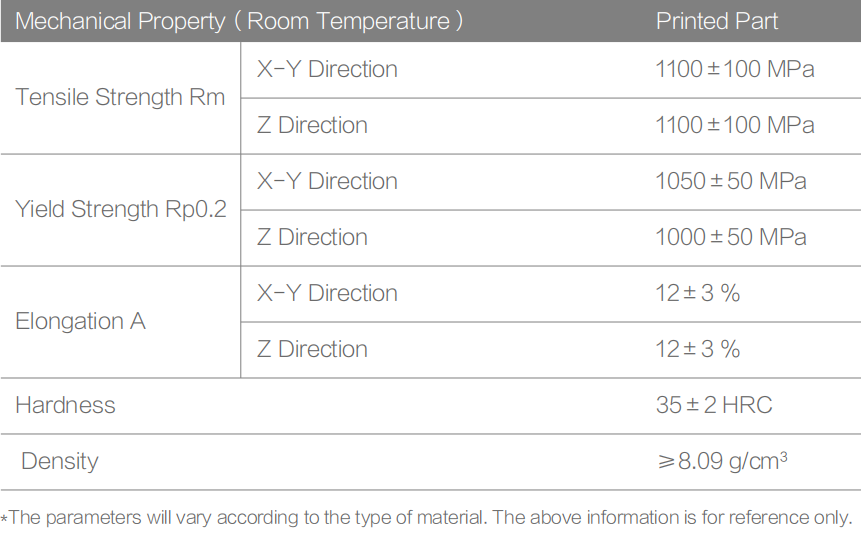 As casting aluminum alloy, ingredients similar to YL104, national standard: GB/T 15115- 2009, it has good casting performance, hot workability and light weight, low hot crack and cold crack tendency advantages, widely used for rapid prototyping complex automotive parts, industrial parts, aerospace components, machinery, petrochemical, electromechanical parts.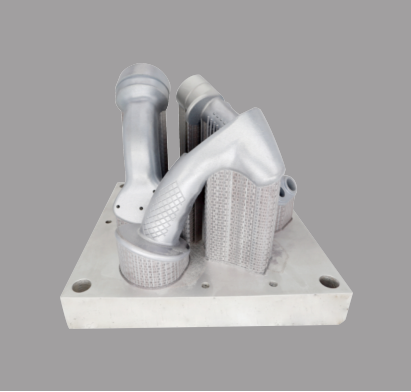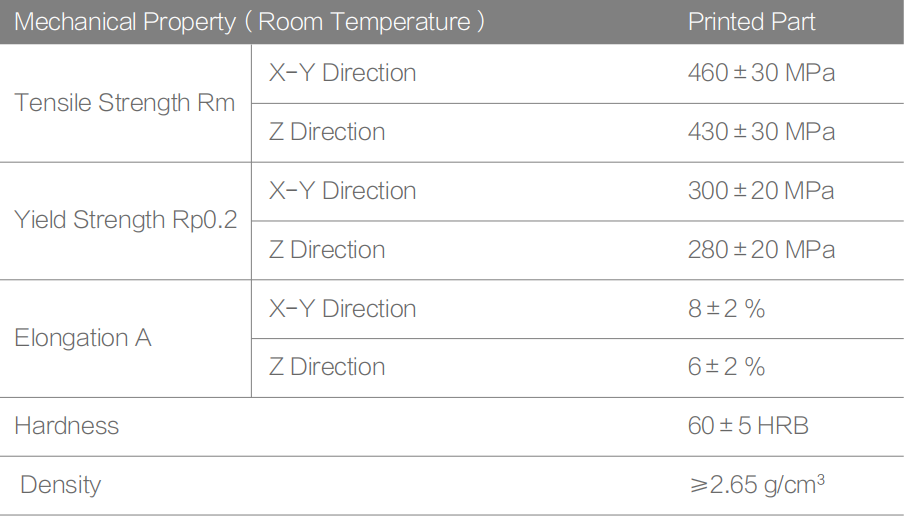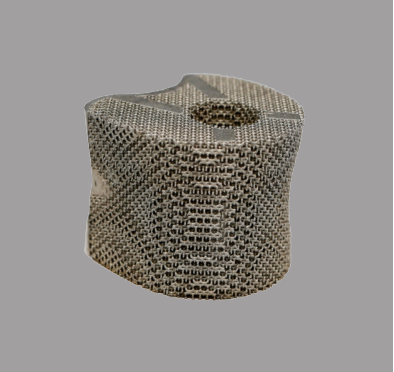 The composition of TC4 alloy is Ti-6Al-4V, which belongs to (α + β) type titanium alloy, and the national standard is GB / T 3620.1-2016. As a typical titanium alloy, TC4 has a series of advantages such as excellent corrosion resistance, light density, high specific strength, good weldability, and good biocompatibility. This alloy can be widely used in 3D rapid prototyping for aerospace, petrochemical, marine, automotive, medical implant and other fields.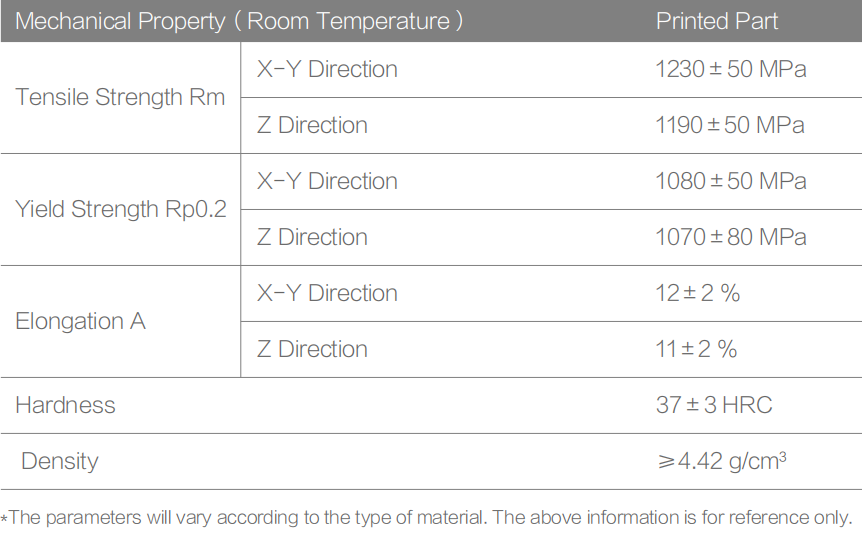 CoCrMo is a wear-resistant and corrosion-resistant cobalt-based alloy?and the standard is based?on American ASTM F75. As a medical biological material, this alloy has the advantages of good fatigue resistance, high tensile strength, high elastic modulus, good?biocompatibility and?gold-porcelain bonding. It can be widely used in dentistry, human body support, artificial joints and other medical field for 3D rapid prototyping.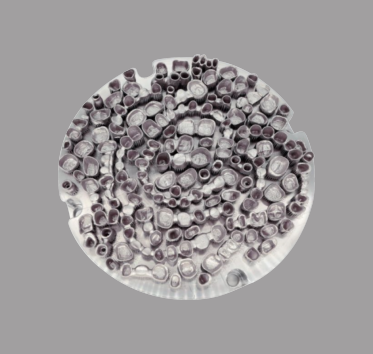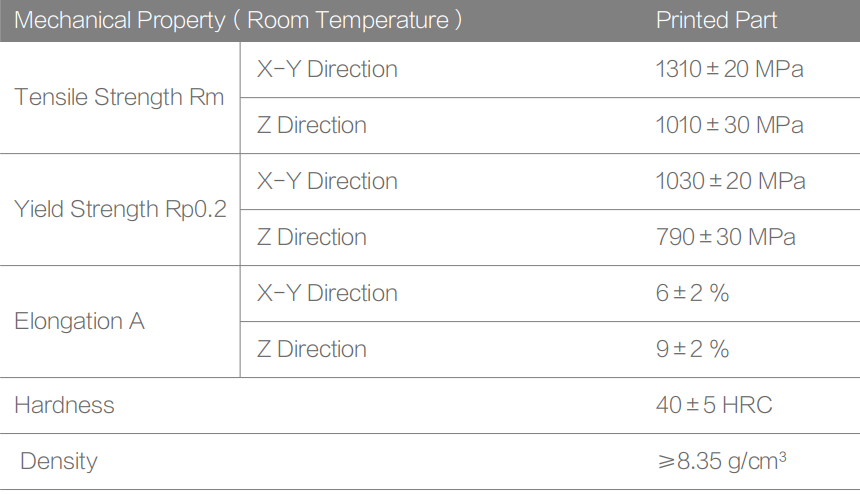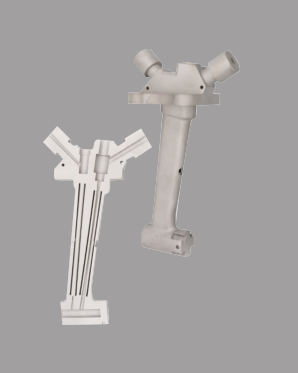 IN718 is a precipitation strengthened nickel-based alloy containing niobium and molybdenum, and the corresponding grades are GH4169, GH169 (China), NC19FeNb (France), NiCr19Fe19Nb5, Mo3 (Germany), NA51 (UK), Inconel718, UNS NO7718 (USA) , NiCr19Nb5Mo3 (ISO). These alloys have good tensile, fatigue, creep, fracture strength, high oxidation resistance.and corrosion resistance at high temperatures, and stable chemical properties at low temperatures. It can be widely used in high-temperature parts, such as: gas turbine parts, aero-engine parts, instrument parts, power engineering parts and some manufacturing industrial parts, and 3D rapid prototyping of low-temperature application parts.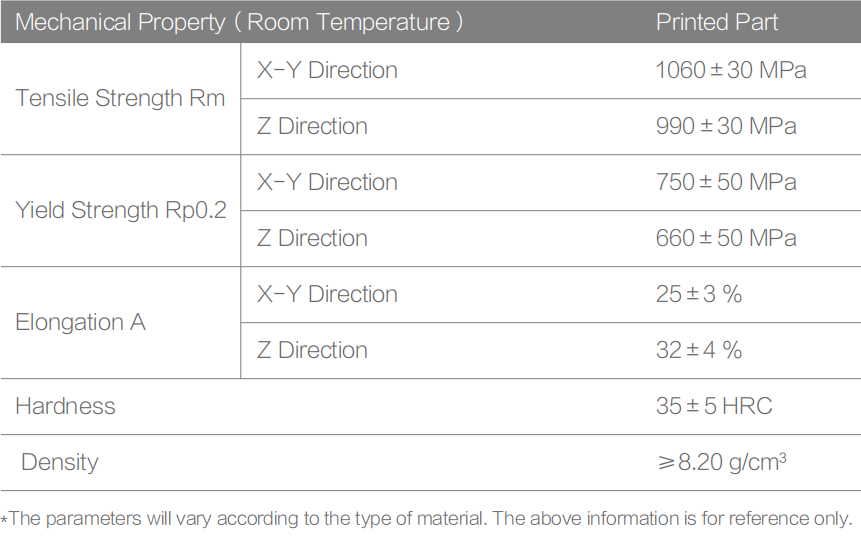 *Compatible with all popular metal powder materials in real applications, we also offer the metal powder material parameters package develop and research service, welcome to contact us for deeper communication.
SHINING 3D Metal 3D Printer Overview
With a building chamber size of 455*455*500 mm3, Shining 3D Introduces EP-M450 to the successful line of MPBF 3D printers. The new EP-M450 is a marvelous metal printer that makes the production of reliable and high quality large metallic parts viable on industrial scale without requiring any tools.
?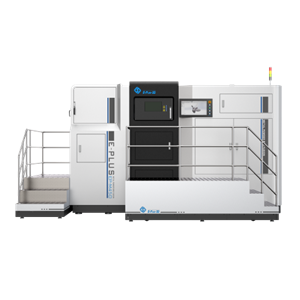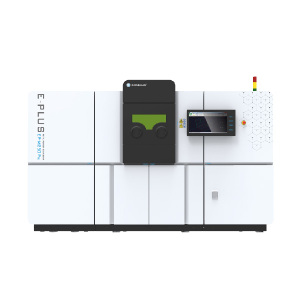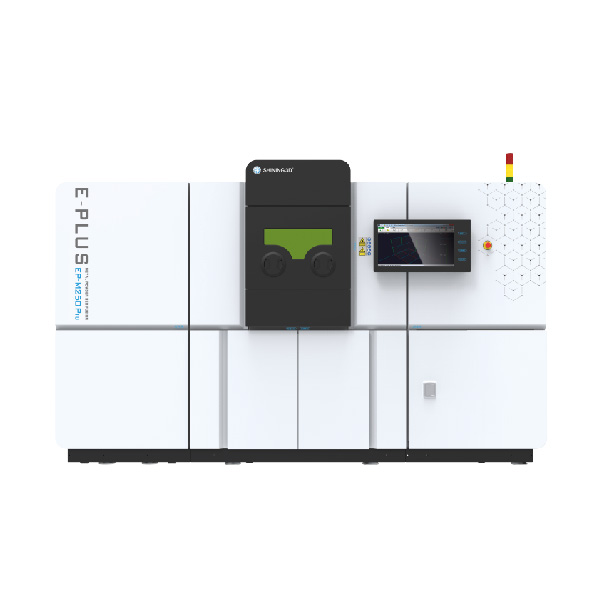 The EP-M250 Pro is a dual-laser metal 3D printer that uses advanced metal powder bed fusion (MPBF) technology. It is capable of easily and quickly converting CAD data into high-performance,complex structure metal parts. The 3D printer is ideal for medium sized parts and small batch production.
?
EP-M250 metal 3D printer can directly manufacture medium size arbitrary complex structure (lattice lightweight, integrated or topology structure) and achieve close to 100% density metal parts.
?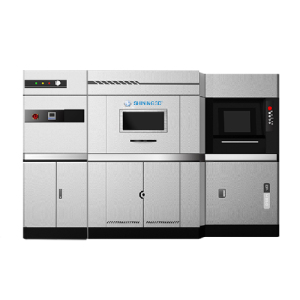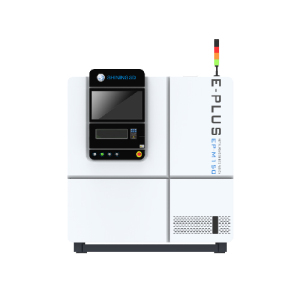 The EP-M150 uses a fiber laser to directly melt elemental or alloy metal powders to form complex structures and parts. The EP-M150 has a variety of small metal applications in fields such as, material development, medical implants, dental, and jewelry.
?
Case Studies of Metal 3D Printing